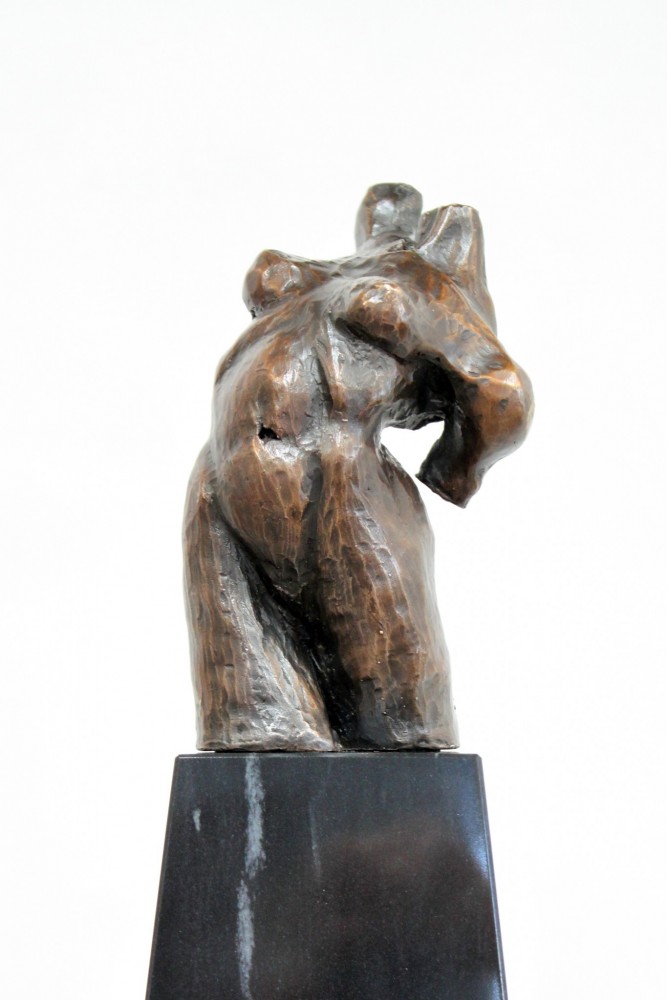 Rooted Small
Inner Gesture Series
Bronze – 6″ inches tall, 11″ inches tall w/ stone base
Edition 50
This body of work fills me with power and is meant to translate the synchronizing energy of the spirit to an outer actuality. My inspiration comes from the grace of movement the human form conveys.
These powerful sculptures symbolize the capsule of the soul. They represent the inner gestures of spirit that radiate power and beauty of movement. I may choose to use traditional techniques and materials but I rely on an innovative presentation to express a conceptual understanding of the spirit in sync.
This body of work is very important to me because the message empowers us- when in sync with each other and the universe, we have the ability to move mountains.
Contact us with inquiries.
---